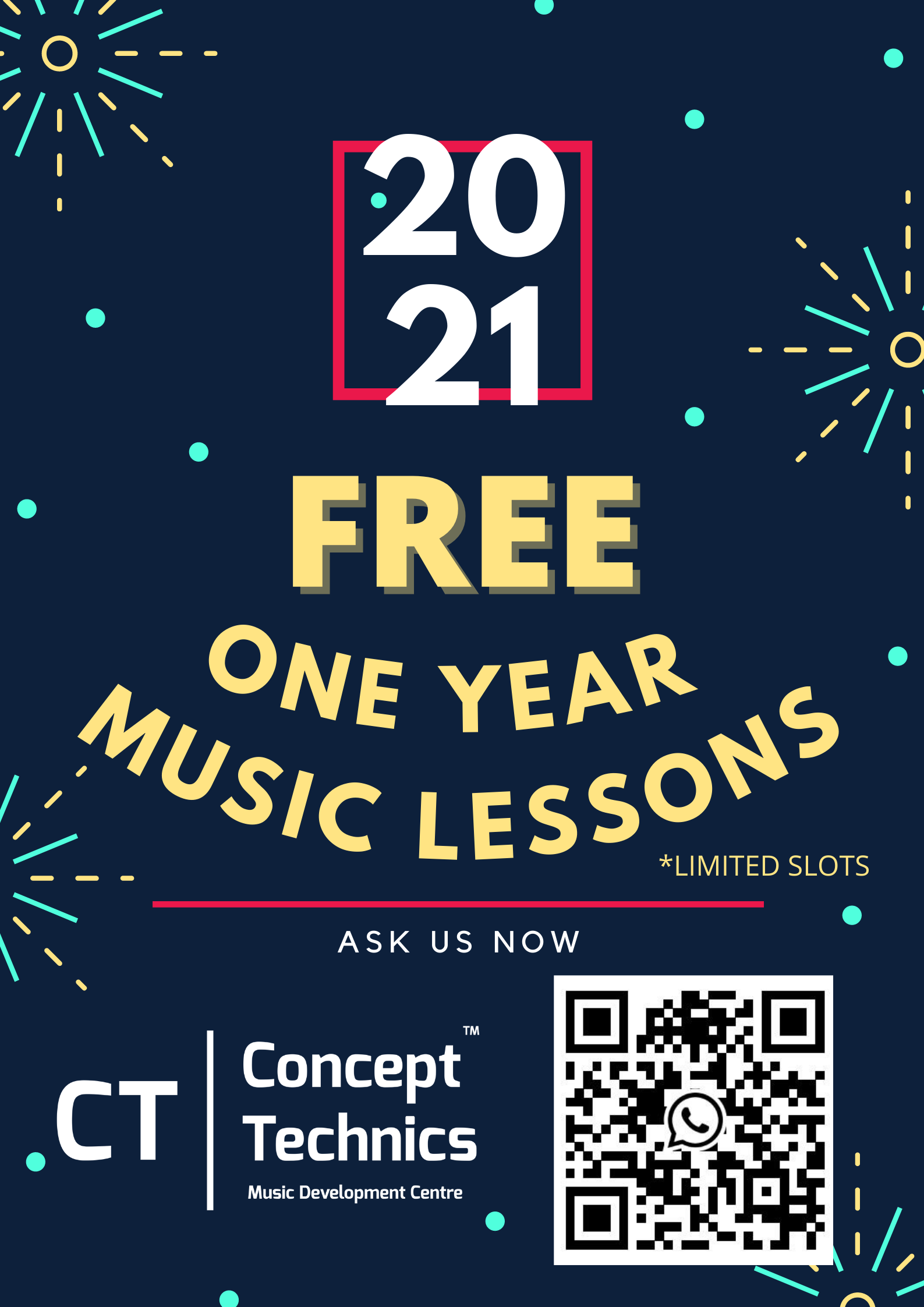 Who can join this 2021 KICKSTART 1 Year Free Lesson campaign?
🎶 New registration for beginner lessons.
How much do I need to pay to get started?
🎶 12 months Advance Lesson Fee: RM 1,200 (RM100 x 12 months)
🎶 Registration: RM 30
🎶 Deposit: RM 100
What do I get?
🎶 48 lessons across the span of 12 months (4 lessons each month)
Do I need to purchase learning materials?
🎶 Yes, the lesson fee does not include any learning materials. Contact us to get a list of books that you will need to purchase.
What are the lessons available?
🎶 Currently we have Guitar, Ukulele and Piano lesson.
How do I get free lessons?
🎶 You will be entitled to get a full refund of the 12 months lessons fee that you have paid in advance upon completion of one year lessons (T&C applies).
What are the Terms and Condition to get the full refund?
🎶 Student MUST attend 4 lessons each month.
🎶 No show without notice is considered absent.
🎶 If there are any unforeseen circumstances that causes student unable to attend lesson, student MUST inform centre at least 60 minutes before the lesson. Supporting documents such as Medical Certificate from doctor or photo should be provided to us in order to claim replacement lesson.
🎶 Replacement lesson MUST be done within the same month. Failure to do so will be considered as absent as well.
🎶 Absence recorded will forfeit your eligibility to claim for the full refund at the end of the year.
🎶 Hence, it is important to plan your schedule ahead and let us know in advance should you need to reschedule your class.
Limited Slot available. Contact us now!