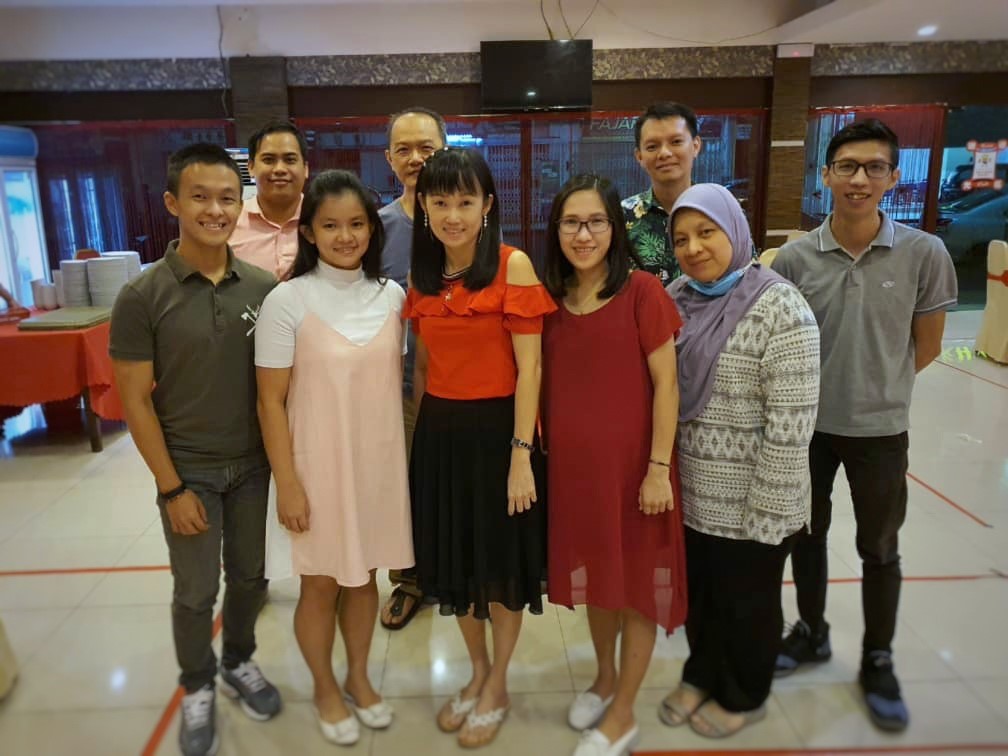 All good things must come to an end. As the Chinese proverb says, " It takes 10 years to grow tree, but a hundred years to raise someone", it takes a long time to cultivate talents.
Concept Technics has been established for more than 30 years in Lahad Datu, with you being at the helm of the organisation for 10 years, hence regarded as having many students from all over the world.
Thank you for your hard work all these years, providing the best platform and opportunity available for the children and adults in Lahad Datu to know and learn music.
It is with much heavy heart for us to say goodbye to you, knowing that you and and your family will be leaving Lahad Datu to embark on a new life in Sandakan.
From the bottom of our heart, we hope everything will go on well for you in Sandakan. Do remember to visit us whenever you have some time to spare!
Moving on, we promise to bring Concept Technics to a greater heights, cultivating more individuals' interest in music.
"天下无不散之筵席"
所谓:"十年树木,百年树人"。Concept Technics也在拿笃屹立了30余年。而你在约10年前继承了 Concept Technics,如今也算的上桃李满天下。
感谢你多年来为拿笃的孩子及大人们提供了学习及接触音乐的机会及平台。如今你要离开拿笃与家人到山打根展开新的生活,我们也万分不舍。希望你在山打根一切顺心顺利,有空回来记得要来探望我们!
接下来,我们会把继续把Concept Technics经营得更上一层楼,培育更多人对于音乐的兴趣。
谢谢你, Thank you, Terima Kasih! Ms. Chin Siaw Ling
Sincerely,
Concept Technics Team